Will and Property Distributions
 A will is a document executed prior to your death that directs how your property should be distributed after your death.  If you die without a will, your property will be distributed according to the North Carolina Intestate Succession Act, which may not be as you would desire.
Having a will permits you to appoint an Executor to conclude your affairs after your death and allows you to recommend a guardian for your minor children.  Otherwise, these decisions are left to the court.  Also, in a will, you can create a trust for family members to provide for them as you determine.  Finally, having a will may permit planning to save taxes and can reduce the expenses of administering your estate.
Following your death, your will is probated in the county of your domicile.  After certain notices are given, debts are satisfied, and certain other matters are completed by your Executor, your probate property is distributed as you have instructed in the will.
Your will does not direct the passage of all of your property, though.  Property held jointly with rights of survivorship (such as certain bank accounts, investment accounts and real estate) will pass to the survivor.  Other property such as life insurance proceeds, IRAs, and certain retirement benefits will be distributed according to its beneficiary designation or other contract terms.  These assets must be reviewed with regard to beneficiary designations or titles so that they pass to your chosen beneficiaries.
Proper planning can ease financial and other matters for your family after your death and can provide for their care in accordance with your wishes.  To accomplish these goals your will must be carefully prepared and executed in accordance with the specific requirements of North Carolina law. (N.C.G.S. Chapter 29 Intestate Succession, N.C.G.S. Chapter 31 Wills)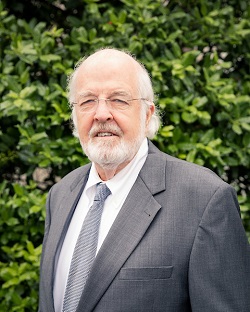 John H. Vernon, III
Attorney and Shareholder
John Vernon has practiced in Alamance County over four decades, providing guidance and legal assistance to many of the county's most recognizable businesses and families.  Today, John practices primarily in the areas of business law, tax, estate planning and trust and estate administration.  John regularly provides his clients with estate planning services, such as drafting wills, trusts, powers of attorney and health care powers of attorney. 
Linda M. Malone
Attorney and Shareholder
Linda M. Malone maintains a transactional practice, primarily focusing on estate planning, estate administration, taxation and general business.  In addition to basic estate document preparation, Linda engages in complex estate planning that utilizes trusts and other vehicles to address business succession, tax concerns, Medicaid planning and family dynamics.
NC Judicial Branch - Wills and Estates
Experience
Vernon Law was established in 1933 and has been assisting clients with their legal needs in Alamance County and throughout the Burlington-Greensboro area in North Carolina for almost a century. Our attorneys are licensed to practice in a multitude of state and federal courts, and together they represent varying backgrounds and perspectives. Vernon Law attorneys have been leaders in the legal profession and in the Burlington-Greensboro North Carolina community, holding office as President of the North Carolina Bar, President of the Alamance County Bar, and Clerk of Court of Alamance County, as well as many other positions of civic and business leadership.
Commitment
At Vernon Law, we are committed to delivering excellent legal representation by providing each client with prompt and personal attention.  We are dedicated to serving the diverse Alamance and Guilford county communities, and strive to respond efficiently to their various and changing circumstances.  Whether a one-time consultation or ongoing legal counsel, Vernon Law is prepared to meet your needs.
Results
We believe that thoroughly understanding your goals is essential to achieve the results you want.  Clients of the Vernon Law firm can expect their attorneys to:
Listen to and understand their individual concerns;
Identify the issues to be addressed in achieving their objectives;
Assess the strengths and weaknesses of their case;
Provide informed and candid opinions of the available alternatives and likely obstacles;
Develop a plan of action designed to achieve their objectives; and
Pursue those objectives vigorously.
Delivering Excellent Legal Representation.
Serving Alamance County North Carolina Including