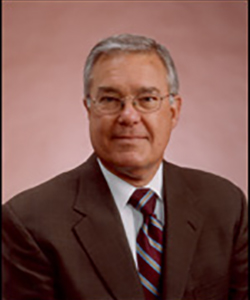 Wiley P. Wooten (1943-2018)
A Native of Alamance County, we are proud that Wiley Wooten, one of North Carolina's most distinguished family law advocates enjoyed a long and prestigious legal career with the Vernon Law Firm, P.A. from 1972 until his death in December 2018.
A graduate of Wake Forest College in 1965 with a degree in Business Administration and receiving his Juris Doctorate from Wake Forest in 1968, Wiley used his business background to help clients navigate the division of complex marital estates. A pioneer in domestic litigation issues, Wiley was an integral part of shaping North Carolina domestic litigation as we know it today. In fact, he was instrumental in the crafting of Chapter 50, particularly relating to principles of Equitable Distribution.
Wiley dedicated his life to serving his local community and his state not only through the practice of law for over fifty years, but through his lifelong community involvement. At the State level, Wiley has served as Chair of the Family Law Section of the North Carolina Bar Association and frequently volunteered his time to speak at Continuing Legal Education seminars. Wiley has also served as a member of the North Carolina Fire Commission, the North Carolina Property Tax Commission and the North Carolina State Board of Examiners for Nursing Home Administrators. Locally, Wiley served as the President of the Alamance County Bar Association and served as the Clerk of Alamance County Superior Court from 1968 until 1972 when he joined the Vernon Law Firm, P.A.
Outside of his formal accolades and accomplishments, Wiley had and instilled in those he mentored a profound respect for the legal profession and the litigation process with a determination to build credibility by remaining civil and ethical. Outside the courthouse Wiley was a loveable man who enjoyed a good bout of witty banter with colleagues and friends, with those whom he practiced with and against, always keeping his ability to zealously advocate for his clients not only with his technical legal skill, but also as a result of his reputation and credibility in this community. We miss our friend, mentor and colleague but we are honored that Vernon Law Firm, P.A. was a part of his legal legacy.