Labor and Employment
Our firm is committed to serving our local and statewide community with quality employment law services. Our attorneys provide timely and relevant advice and representation on matters of employment contracts, severance agreements, discrimination cases (both state and federal), wage and hour questions, administrative agency matters and regulatory issues. We provide effective advocacy in the areas including:
Title VII cases of discrimination, retaliation and harassment
Age and Disability Discrimination
Employment Contracts
North Carolina REDA (retaliation)
Employee handbooks
Confidentiality and Non-Compete Agreements
Hiring and Firing Decisions
FMLA Guidance
Wrongful Termination
Unemployment Benefits
Benjamin D. Overby
Attorney and Shareholder
Mr. Overby was born in Hartsville, South Carolina and is a graduate of The University of North Carolina at Chapel Hill with a B.A. in History and Political Science and the Norman Adrian Wiggins School of Law at Campbell University, Buies Creek, North Carolina, Summa Cum Laude where he served as the Notes and Comments Editor of the Law Review.
He is a former Law Clerk to the Chief Judge of the North Carolina Court Appeals, the Honorable Sidney S. Eagles, Jr. Mr. Overby maintains a general practice with an emphasis on Civil Litigation, Appellate Litigation, Business and Corporate Law. He is a member of the American Bar Association and the North Carolina Bar Association.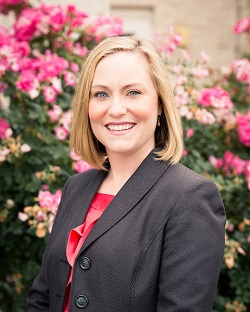 Jennifer L. Bogacki
Attorney, Shareholder and Director
Jennifer maintains a general practice focusing primarily on immigration, employment and commercial real estate matters.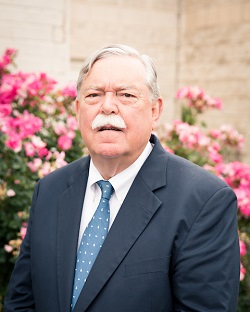 Thomas S. Whitaker
Attorney
Mr. Whitaker was born and raised in Alamance County. Prior to joining The Vernon Law Firm Mr. Whitaker served for 36 years as Attorney General Counsel and acting Chairman of the North Carolina Employment Security Commission.
Experience
Vernon Law was established in 1933 and has been assisting clients with their legal needs in Alamance County and throughout the Burlington-Greensboro area in North Carolina for almost a century. Our attorneys are licensed to practice in a multitude of state and federal courts, and together they represent varying backgrounds and perspectives. Vernon Law attorneys have been leaders in the legal profession and in the Burlington-Greensboro North Carolina community, holding office as President of the North Carolina Bar, President of the Alamance County Bar, and Clerk of Court of Alamance County, as well as many other positions of civic and business leadership.
Commitment
At Vernon Law, we are committed to delivering excellent legal representation by providing each client with prompt and personal attention.  We are dedicated to serving the diverse Alamance and Guilford county communities, and strive to respond efficiently to their various and changing circumstances.  Whether a one-time consultation or ongoing legal counsel, Vernon Law is prepared to meet your needs.
Results
We believe that thoroughly understanding your goals is essential to achieve the results you want.  Clients of the Vernon Law firm can expect their attorneys to:
Listen to and understand their individual concerns;
Identify the issues to be addressed in achieving their objectives;
Assess the strengths and weaknesses of their case;
Provide informed and candid opinions of the available alternatives and likely obstacles;
Develop a plan of action designed to achieve their objectives; and
Pursue those objectives vigorously.
Delivering Excellent Legal Representation.