Estate Planning, Wills and Trusts
A good, comprehensive estate plan addresses more than who should receive the assets you leave behind, it determines who will raise your children, handle their money, or who will care for you in your final years. The attorneys at Vernon Law provide comprehensive estate planning services ranging from simple wills to complex wealth preservation strategies.
If you or your loved one is likely to need Medicaid to help pay for long term care in the future, our attorneys are prepared to discuss planning for that eventuality and the possibility of removing assets from the reach of Medicaid estate recovery.
Our attorneys have years of experience administering both simple and complex estates and trusts. We are prepared to step in and provide as much or as little guidance and support as needed – ranging from simply pointing you in the right direction to comprehensive management and conservation of our client's assets. Our services include:
Wills
Powers of Attorney
Health Care Powers of Attorney & Living Wills
Trusts
Estate Administration (Probate)
Spousal Allowance/Spousal Share
Will Contests
Medicaid Planning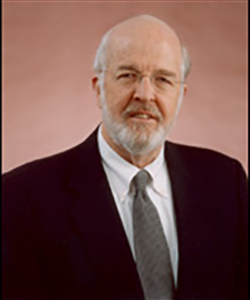 John H. Vernon, III
Shareholder and Director
John Vernon has practiced in Alamance County over four decades, providing guidance and legal assistance to many of the county's most recognizable businesses and families. Today, John practices primarily in the areas of business law, tax, estate planning and trust and estate administration.
Linda M. Malone
Shareholder/Principal
Linda M. Malone maintains a transactional practice, primarily focusing on estate planning, estate administration, taxation and general business. In addition to basic estate document preparation, Linda engages in complex estate planning that utilizes trusts and other vehicles to address business succession, tax concerns, Medicaid planning and family dynamics.